Peer Coaching: Building Capacity and Skills for Our Schools and Districts
by Andrea Beardsley, Hancock County Teacher of the Year 10th-12th Grade Science, Ellsworth High School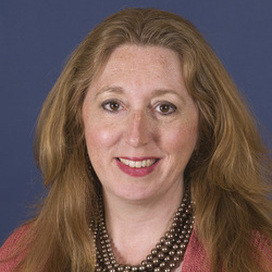 Several years ago, our then principal sent out an email requesting that anyone interested in becoming a peer coach should contact her and apply for the newly created position. Our school had recently been "awarded" (please note the irony of that statement) a School Improvement Grant (SIG) and as a stipulation of the grant, a dean of instruction and three peer coaching positions would be both philosophically and financially supported.
The timing could not have been better for me to consider peer coaching. I had just completed a couple of graduate courses in administration, including one in teacher supervision, only to realize I viewed every article, every discussion through a teaching lens and never through the eyes of a principal.
I was taking classes with several of my contemporaries, all of whom are in administration now. After all, we had all been teaching for years, considered to be at the pinnacle of our teaching career. The next logical progression is to go into administration, right? It makes sense. We all see the advancement of our fellow teachers into administrative roles, so why did it seem so wrong for me?
Our profession is an odd one for many reasons. How many jobs encourage you to get an advanced degree yet you cannot go to the bathroom when you want to? Likewise, in order to have a career ladder, you must abandon your career. Going into administration to me was a career change, not a career move. Peer coaching was what I was looking for. A way to stay teaching, work on improving my craft, and all the while helping others to achieve their own professional goals.
Peer coaching is built on the "Principles of Partnership" as identified by Jim Knight. They are equality, choice, voice, reflection, dialogue, and praxis. The two I wish to examine are reflection and dialogue, the two I often feel are overlooked in our overly ambitious schedules and work responsibilities.
New laws regarding proficiency-based diplomas have many teachers rethinking how they teach and assess students. As a profession we need time to question the relevance of our curriculum and the validity of our assessments. Are we giving students an opportunity to learn and express their understanding in ways that complement their own personal strengths? These are not easy questions and we all benefit from shared knowledge.
That leads us to dialogue. With increasing demands on teachers comes an increased need for collaboration. Two heads are better than one, so ten or twenty can do amazing work. Peer coaching allows teachers to reflect upon and discuss those issues most pertinent to their own work.
In these days of reduced budgets, peer coaches can be viewed as an expensive luxury. It is my hope that all teachers become peer coaches so that we can create and implement our own professional development. Collaboration is the only way to build capacity within our schools and our districts, providing us with the skills to address the ever-changing landscape of today's educational world.
Andrea teaches 10th-12th grade science at Ellsworth High School. Her current focus is Honors Anatomy, Physiology and Advanced Placement Chemistry. Andrea has been teaching for 25 years, and earned her Bachelor of Science degree in Biology from Bates College. She served as Co-Chair of the EHS NEASC re-accreditation committee, and was also a member of the Surry School Board.