Building Relationships: Fostering communication opportunities between school and home
by Sarah Brokofsky, Cumberland County Teacher of the Year 5th Grade, Westbrook Middle School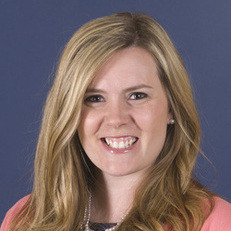 Parent teacher conferences are right around the corner. As I prepare my classroom to welcome these families back (some for the first time this school year), I can't help but reflect on my efforts to open up the lines of communication between school and home. I have always prided myself on building relationships with my families and I make it a priority to get to know the families of my students as well as the students themselves.
I make phone calls home and I sign the agendas each afternoon, making sure to always check for notes from the family members from the previous day. I meet and greet students and their loved ones at the start and the end of each day. I also send out newsletters and emails to continually involve families in the education process. And whilst I'm sure these efforts are enough in their own right, I can't help but feel there is still more I could be doing.
A few years ago, the Westbrook School District started an initiative using daily Learning Goals to provide students with kid-friendly vocabulary to better help them understand what they were learning in each subject of the day. Having used these Learning Goals for a few years, I noticed that these daily goals were opening up communication between home and school. At home, my learners were able to talk about what they learned at school because these learning goals gave them the vocabulary to be able to do so. Many parents shared this with me and I have continued to structure my classroom with Learning Goals.
But still, is there more I could be doing? It was with that thought at the back of my mind that I came across a tweet from PBS in my Twitter feed that sparked my interest. I am always on the lookout for new ideas on how to strengthen and foster the school and home relationship and this PBS tweet intrigued me:

When you click on the link, it takes you to a list of more in depth, specific questions for parents to ask their children at the end of the school day. For example, "Did Mrs. Brokofsky call on you in class today?" or "What did you learn in English today?"
I love some of these questions, and deeply hope that they provide families with more than just a "fine" response -- perhaps even a complete sentence -- or even an entire conversation. I will be sharing these questions with families at parent teacher conferences as another way of striking up a conversation about school at home.
I am eager to hear from you at home. Try these questions, ask your learners deeper questions about their school day. How do they respond? I can't wait to hear the interesting stories they share!
Sarah teaches 5th grade Language Arts, math, social studies and science at Westbrook Middle School. She has been in the profession for nine years. Sarah is a graduate of UNH with a Bachelor of Arts in German and holds a Masters in Teaching and Learning from USM. She is also a graduate of the Extended Teacher Education Program at USM, and is currently enrolled in their Educational Leadership Program. Sarah serves as a peer mentor in her school district.